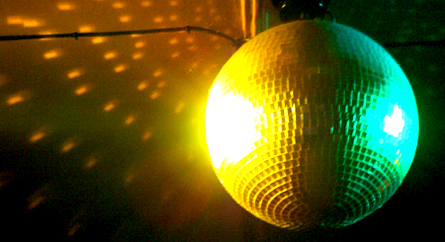 I am making a compilation of Disco songs in Hindi / Kannada.
Anybody have any inputs ? Thanks in adv!


Disco Songs in Hindi
Note :- My Hindi is a little poor, I don't understand a lot of lyrics :-)
1. Nazia Hassan and the Biddu combination.
This combination came up with GREAT songs like:-
a) Aap Jaise Koi Main
b) Dil Bole Boom Boom
c) Lekin Mera Dil
2. Amitabh Bachan songs
a) Jaha teri yeh Nazar hai
b) Oh Saathi Ree
3. Bappi Lahiri (Mithunda and others)
a) Yaar bina chain kaha re
b) Disco Station
c) I am a Disco Dancer
d) Dance Dance
e)
Jawani Janeman, Haseena Dilruba
f) Raath baaki, Baath baaki.


Some more from Hindi ?
Disco Songs from Kannada
"Disco Kannada songs", is a terminology which I have used for a few songs which came out in the late 70s and early 80s after getting heavily influenzed by Hindi film industry (which was NOT called as "Bollywood" at that point of time).
Ths songs were characterised by a very good use of Bass and long haired dudes with bell bottoms and large check shirts.
The heroes which typically come to my mind who epitomise the mood , the style of the Disco era were :-
1. Kokila Mohan
2. Shankar Nag / Anant Nag.
3. Rajkumar during his Shankar-Guru days. Before that he had real curly hair. At these times, he started sporting a wig.
4. Ashok
5. Vishnuvardhan and Dwarakeesh duo (During their super successful days of Kalla-Kulla, Singapore nalli Raja Kulla)
OKay here are the songs which came in those days which typified Disco songs.
This is a very small list. I will put them in no particular order.
1. Halli Daariyalli Tampu beediyalli
2. Kaveri yeke Oduve ?
3. Teri kere yeri mele
4. Eko Moha , Yeno Daaha (a cover version of Nazia Hassan's Lekin mera Dil)
5. Nanna neenu gella laare, tilidu, tilidu
6. Santoshakke, Haadu Santoshakke
7. Namma Santeli mussanje hotthalli
Okay lets try to collect some more , from this point !!!!
Current Music: Unknown Artist - D.I.S.C.O